Digital Comics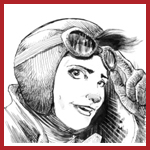 What started out as a fun collaboration between comic book industry artists and writers soon evolved into the digital comics you'll find here. We loved comics, radio dramas, pulp magazines, and dime novels. Who doesn't!? So we made digital comics, inspired by our passions, specifically for reading on screens and devices. Hopefully you'll find have as much fun reading them as we had making them. Enjoy!
• LORDLESS – A story about the ruthless, savage, defiant, and cruel.
• RELAUNCH – A story about the brave, indifferent, desperate, and lost.
• THE ROAD GOES EVER ON – A story about the restless, poetic, noble, and true.
• CORSO DRAM (In Progress) – A story about the brilliant, reckless, fearless, and fast.
Yanapax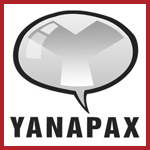 Many of the comics produced by Union Combine use Yanapax; an open-source comic viewer designed specifically for digital platforms. We had the pleasure of working with the developer on the creation of the viewer. This viewer is now available to everyone interested in digital comics. Please visit developer Oscar Gagliardi's site to read the full documentation and download the latest version of the viewer.