Mark Waid
Today we're kicking off a new series of interviews about digital comics with none other than Mark Waid!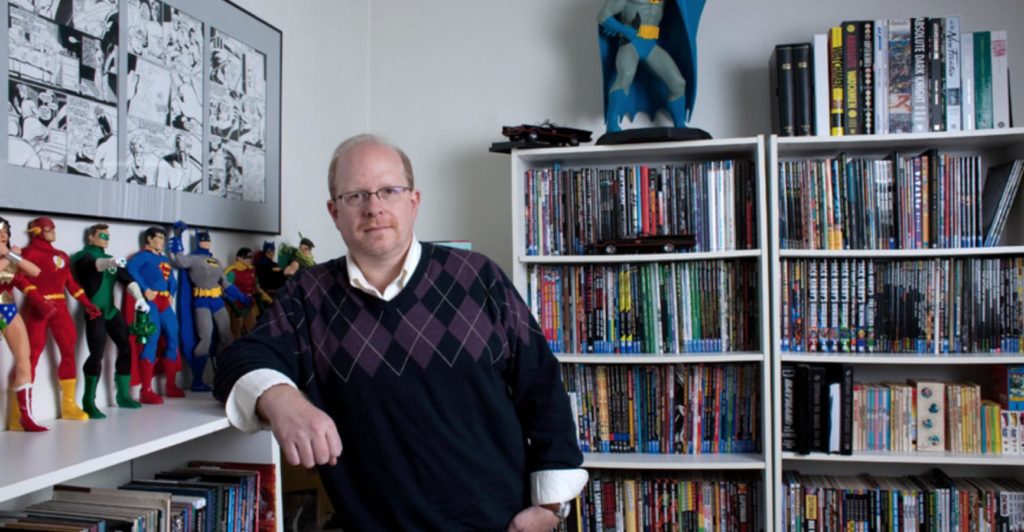 Not only is Mark a New York Times best-selling author and an Eisner award-winning writer with critically acclaimed runs on THE FLASH, IMPULSE, KINGDOM COME, CAPTAIN AMERICA, 52, DAREDEVIL, IRREDEEMABLE (and more) but he's also the a tireless advocate for exploring digital storytelling and the founder of the progressive digital comics website Thrillbent. To say that Mark is passionate about comics, thier history, and their potential as a medium is an understatement. So…
The Interview
Perazza: What is the best thing about comics specifically made for digital reading?
Waid: Not reading them through a cardboard tube. In other words, being able to take in the whole page at once so the artist's overall storytelling and design come through.
Perazza: What is the worst thing about comics specifically made for digital reading?
Waid: Tough one. Other than the nagging sense that they're more "ephemeral" in a way because they're not tactile, not tangible–a condition that causes me no lost sleep–I can't think of any "worst."
Perazza: What do you see in the future for digital comics?
Waid: A continuing broadening of genre and subject matter as comics once more becomes a mass medium.
There you have it! Short and sweet. You can find more of Mark's digital comics work on Thrillbent. He's also working on Marvel's digital original Infinite Comics line. And of course you can follow him on Twitter.
Don't forget to come back for another set of answers to the Three Questions! In the meantime, feel free to leave answers of your own in the comments.